Hair Removal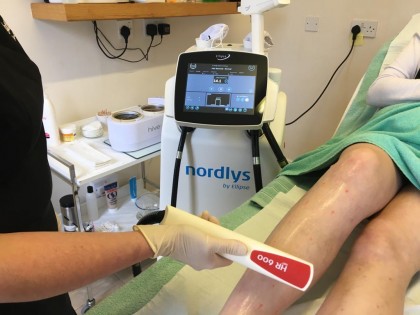 Put an end to slow, messy and painful methods of hair removal by Catherine's Laser & Beauty Salon using Ellipse's outstanding I2PL technology for permanent hair reduction. Large areas such as legs and backs can be treated in only 20 minutes by means of the HR 600 applicator.
Catherine's Laser & Beauty Salon offers clinically-proven, safe and effective long-term removal of unwanted hair using Laser Intense Pulsed Light (IPL). Laser IPL treatments start from only 35 euro and there are huge reductions on Laser IPL treatments and special offers available.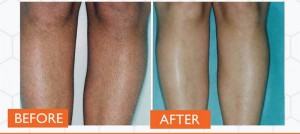 How does Laser IPL Hair Removal Work?
Pulses of light penetrate the upper skin layer and are absorbed by the natural melanin in the hair root follicle of a growing hair. Melanin converts the light energy into heat which destroys the follicle, so that individual hair will not grow again.
The treatment is only effective on growing hairs. As the majority of hair is in the resting phase more than one treatment is necessary to remove all the unwanted hairs. This technique is called "Selective Photothermolysis".
Is the Hair Reduction Permanent?
Laser IPL Hair Removal works by destroying the hair follicles, from which hair grows, and therefore achieves long lasting or permanent hair reduction.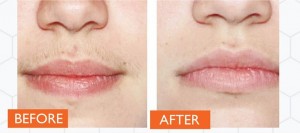 Hair Removal
Laser IPL hair removal is a quick, yet gentle way of removing unwanted hair, and is medically proven to give permanent hair reduction. Whether you want to reduce hair for aesthetic or cosmetic reasons or due to a medical condition, Catherine's Laser & Beauty Salon can help you permanently reduce hair wherever you may require it including:
Face

Armpits

Legs and bikini line for women

Chest and back for men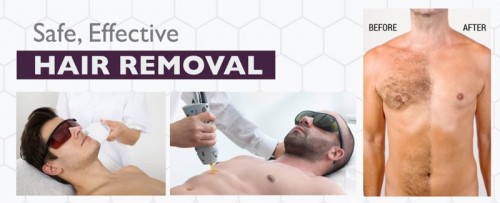 Why Choose Catherine's Laser & Beauty Salon
Catherine's Laser & Beauty Salon has many years experience of offering Laser IPL treatments and many thousands of satisfied clients. Our salon is an Approved Ellipse Clinic which means that all our laser beauty technicians have completed a comprehensive training course on the Ellipse equipment and are fully certified.
Ellipse IPL systems are CE marked in accordance with the European Union's Medical Device Directive and have obtained American FDA approval. Safety and results sets the Ellipse system apart from all other laser and IPL systems due to it's patented 'dual mode filtering' system.
Contact
Catherine's Laser & Beauty Salon to make your appointment at Donegal's leading clinic for Laser Hair Removal.